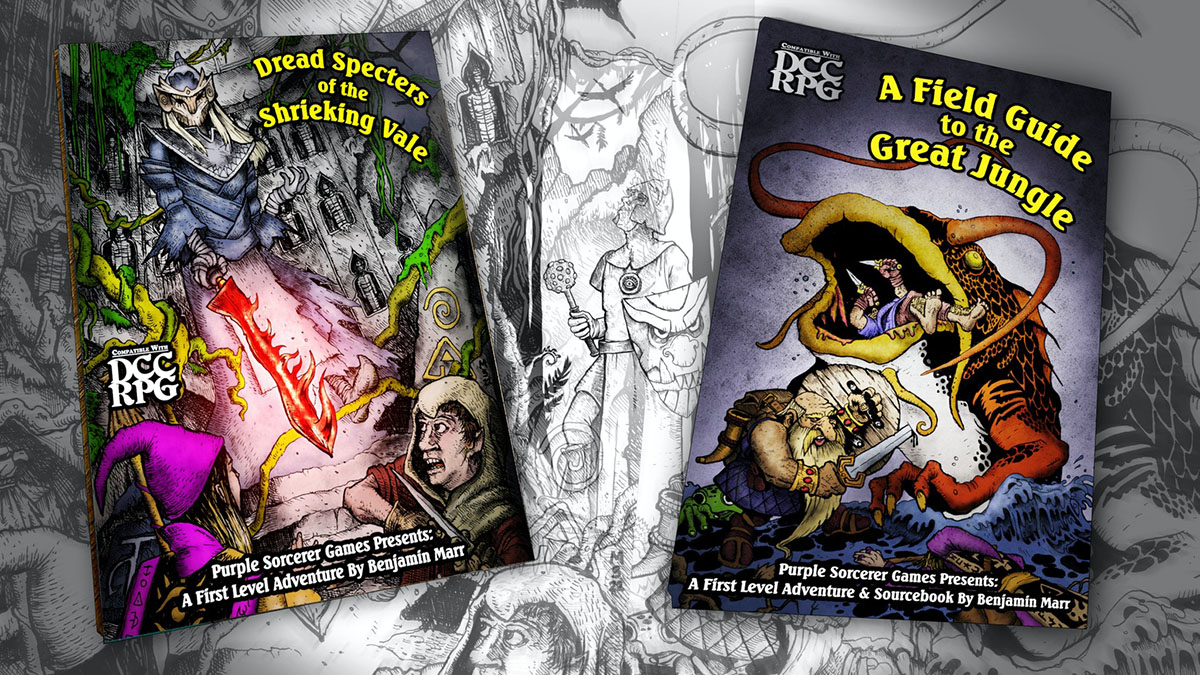 For a brief window, if you missed out on the Dread Specters of the Shrieking Vale Kickstarter, you can still participate by using the PayPal interface, which accepts both PayPal funds and debit/credit cards. Just send funds by clicking on the PayPal button below, then fill out the form for the pledge level/type you want. I'll then integrate you into the backer database.
For complete info about the pledge levels, (including stretch goal bonus content) visit the Kickstarter page.
Thank you for supporting Purple Sorcerer Games!
Dread Specters of the Shrieking Vale Pledge